Inclusivity in the Church: Catering to Special Needs Individuals
Churches have a responsibility to create welcoming and inclusive environments for all members of their communities. This includes those with special needs, who often face unique challenges when it comes to participating in religious activities. Inclusivity in the church is not only a matter of compassion, but also of social justice. By providing opportunities for people with special needs to engage with their faith, we can help to break down barriers and foster greater understanding and acceptance. According to a survey conducted by the National Catholic Partnership on Disability (NCPD), nearly 20% of individuals with disabilities attend religious services regularly, yet only 10% reported feeling fully included in their communities.1

There are many ways that churches can become more inclusive for individuals with special needs. Some key considerations include:

Accessibility:
Physical accessibility is a critical issue for many people with disabilities. Churches should ensure that their buildings and grounds are easily accessible, with ramps, elevators, and accessible restrooms. To put this into perspective, nearly 60% of individuals with disabilities have experienced difficulty accessing religious buildings.2

Communication:
With approximately 15% of adults in the United States have some degree of hearing loss,3 it is essential that churches provide live interpretation or other accommodations to ensure that all members of their communities can understand and participate in religious services and activities; especially for those who are deaf or hard-of-hearing.
Inclusivity in worship:
Worship services should be designed to be inclusive for all individuals, regardless of their abilities. This may involve modifying traditional liturgical practices, providing audio or visual aids, or making use of other technologies to support accessibility such as live captioning and lyrics on the screen. When worship services were designed to be accessible, people with disabilities were better able to connect and be included with the congregation at large.4
Awareness and education:
Churches can also play a role in raising awareness and educating their communities about the needs and experiences of individuals with special needs. This can involve hosting educational events or workshops, incorporating inclusive messages into sermons, and working to build a culture of understanding and acceptance.

There are many resources available to help churches become more inclusive for individuals with special needs. The following organizations and websites provide information, guidance, and resources for creating more inclusive environments:

National Catholic Partnership on Disability (NCPD)
Christian Companion International
Faith & Disability Network
Special Needs Ministry
Inclusion Fusion

Inclusivity in the church is a critical issue that affects individuals with special needs and their families. By creating welcoming and accessible environments, offering supportive programming, and educating their communities, churches can play an important role in fostering greater understanding and acceptance for all. By working to make their spaces, programs, and messages more accessible and welcoming, churches can help to build bridges and foster greater unity and understanding in our society.
CaptionLabs is proud to offer the tools and resources to help churches make their services more accessible to everyone. Offering everything from live, remote audio interpretation to live captioning (and everything in between), our goal is to connect all audiences with their communities. If you need help with making your media content more accessible to your church, request a quote here.
Sources:
1 – National Catholic Partnership on Disability. (n.d.). Disability Inclusion in the Catholic Church. Retrieved from https://www.ncpd.org/disability-inclusion-in-the-catholic-church/

2 – National Council on Disabilities. (n.d.). Disability Statistics. Retrieved from https://www.ncd.gov/newsroom/disability-statistics

3 – American Speech-Language-Hearing Association. (n.d.). Hearing Loss Statistics. Retrieved from https://www.asha.org/research/stats/

4 – Faith & Disability Network. (n.d.). Inclusive Worship Practices. Retrieved from https://www.faithanddisability.org/inclusive-worship/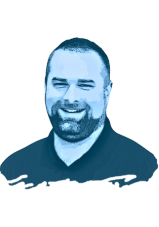 Jake Drown
Jake is our Vice President and oversees our day-to-day operations. Jake thrives on solving our customer's problems - if you're stuck at a roadblock, he's the one you need to call. As a jack-of-all-trades, you never know what you will find Jake doing on the weekends! He and his family are seasoned travelers and can be found anywhere from a mountain top, a forest, a beach, or even a corn field!