Why You Should Always Include Closed Captions in Videos
Closed captions are an important tool to help ensure that everyone can access your video content, regardless of hearing ability. In this guide, you'll learn why having closed captions is valuable and how to include them in your videos.
Closed Captions Enhance Accessibility and Reach More Viewers
By including closed captions in your videos, you can make them accessible to a much wider range of viewers. This includes people with hearing impairments, those who have difficulty understanding accents or dialects, and those who are trying to watch in places with a lot of background noise. What's more, you can also reach new audiences by including subtitles for other languages.
Improve User Engagement and Increase Conversion Rates
Including closed captions can vastly improve user engagement with your video content. This is because they eliminate distractions and allow viewers to enjoy the content without worrying about missing out on dialogue or misunderstanding. As a result, viewers are more likely to complete watching videos all the way through, which in turn increases the likelihood of them taking further desired actions such as viewing other videos on the page or subscribing to the channel. By further increasing engagement, closed captions also help boost conversion rates.
Optimize Your Content for Search Engines
An additional benefit of including closed captions is that they make your video content more visible to search engines. Closed captions add context information that search engine crawlers can understand, which increases their relevance to the topic at hand and helps them rank higher in searches. This means that more people will likely discover your videos, leading to even greater viewership and an increased chance for success.
Easily Translate Your Content into Other Languages
Closed captions make it easy to translate your videos into different languages. This can help you reach a much wider global audience, allowing viewers from other countries to understand and enjoy your content. With closed captions, you can quickly and easily create translations of your videos that are just as accurate and effective as the original.
Create an Impactful, Professional Production
Professional-quality closed captions help to create an impactful overall experience for viewers. They add value to your video production, making the content appear more professional and up-to-date. In addition, they display crucial information clearly while making it easy to follow along with the action on screen.
If you're looking to improve the experience of your viewers with professional-quality closed captioning videos, request a quote here.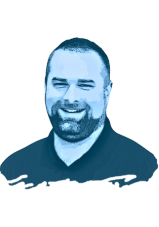 Jake Drown
Jake Drown is our Vice President and oversees our day-to-day operations. Jake thrives on solving our customer's problems - if you're stuck at a roadblock, he's the one you need to call. As a jack-of-all-trades, you never know what you will find Jake doing on the weekends! He and his family are seasoned travelers and can be found anywhere from a mountain top, a forest, a beach, or even a corn field!