How to Approach Translating Sensitive Language for Subtitles
Translating subtitles for sensitive language can be tricky, as it requires balancing cultural nuances, accuracy, and sensitivity. It's important to keep in mind the context and audience of the content being translated, as well as any potential cultural differences that may impact the meaning of the language. Here are some helpful tips on how to approach translating sensitive language for subtitles:
1) Understand the cultural context:
Sensitive language can vary greatly across cultures and communities. Before translating, it's crucial to research the cultural context and understand the cultural norms and values of the target audience.
2) Consult with experts:
Consulting with experts, such as native speakers, cultural advisors, or subject matter experts, can help ensure accuracy and sensitivity in the translation process.
3) Consider the target audience:
When translating sensitive language, it's essential to consider the target audience's background and experience. Translations may need to be adapted based on the audience's age, gender, ethnicity, or religion.
4) Use neutral language:
When translating sensitive language, it's best to use neutral language that is free from any bias or offensive connotations. This approach can help avoid unintentionally offending the audience or perpetuating stereotypes.
5) Be transparent:
If there is a language that cannot be translated accurately or may be offensive to the target audience, it's important to be transparent and explain the issue in the subtitles. This approach can help avoid confusion and maintain sensitivity.
Translating subtitles requires a thoughtful approach that balances cultural nuances, accuracy, and sensitivity. By understanding the cultural context, consulting with experts, considering the target audience, using neutral dialect, and being transparent, translators can ensure that their subtitles are accurate and culturally sensitive. At CaptionLabs, we offer expert subtitle translation services to ensure your content is accessible to all viewers. Contact us today for a quote and to learn more about our subtitle translation solutions.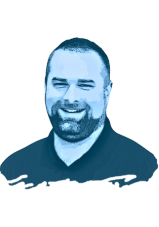 Jake Drown
Jake Drown is our Vice President and oversees our day-to-day operations. Jake thrives on solving our customer's problems - if you're stuck at a roadblock, he's the one you need to call. As a jack-of-all-trades, you never know what you will find Jake doing on the weekends! He and his family are seasoned travelers and can be found anywhere from a mountain top, a forest, a beach, or even a corn field!